SINTEMAR, ITW Performance Polymers and Baker Hughes team joined the World Mining Meeting that was held in Seville from October 15 to 17. During this event, MMH Mining and Minerals Hall, we give a talk about "Experience with polymers against wear and chocking of machinery in the mining industry" where we showed practical cases of Conveyors repairing, metal surfaces rebuilt (pumps , impellers, flotation cells,…) and containment bucket protection.
During the fair, SINTEMAR also presented a compilation of references for installation projects of equipment with epoxy resin in mining - available in pdf format in the Documentation section "Mining References. Grouting and anchoring of machinery with Chockfast epoxy resins".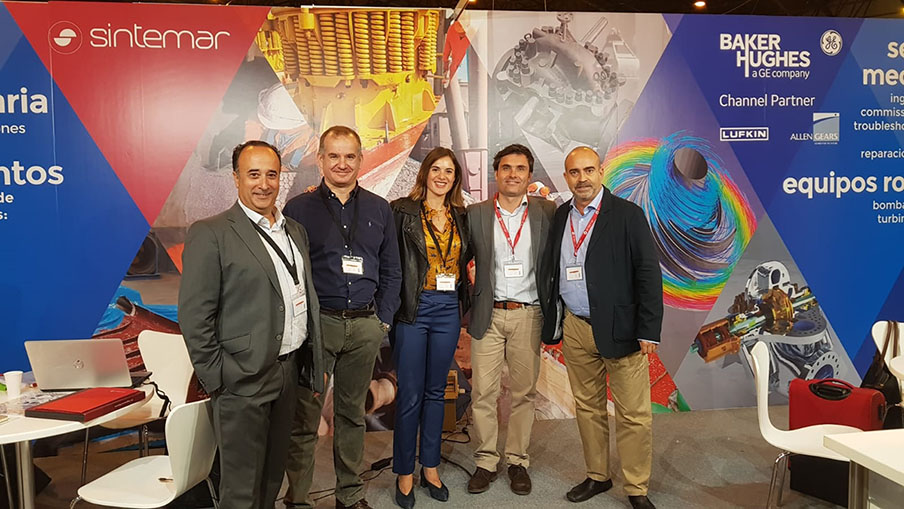 In the photo from right to left: Pascual Milan, Alessandro Grazia, Isabel Izquierdo, Antonio Muñoz and Eduardo Grimaldi.