The agreement reached by both companies means that SINTEMAR is a new BHGE Channel Partner and will provide technical support for Nuovo Pignone reciprocating compressors and centrifugal pumps, as well as Lufkin gear reducers and Allen Gears (AG).
As the BHGE Nuovo Pignone authorised service centre SINTEMAR has, for the last year, given the after-sales service, been an original parts supplier and a workshop for these units, in addition to its usual services such as Installation, Alignment, Grouting and Repairing of the foundations of dynamic units.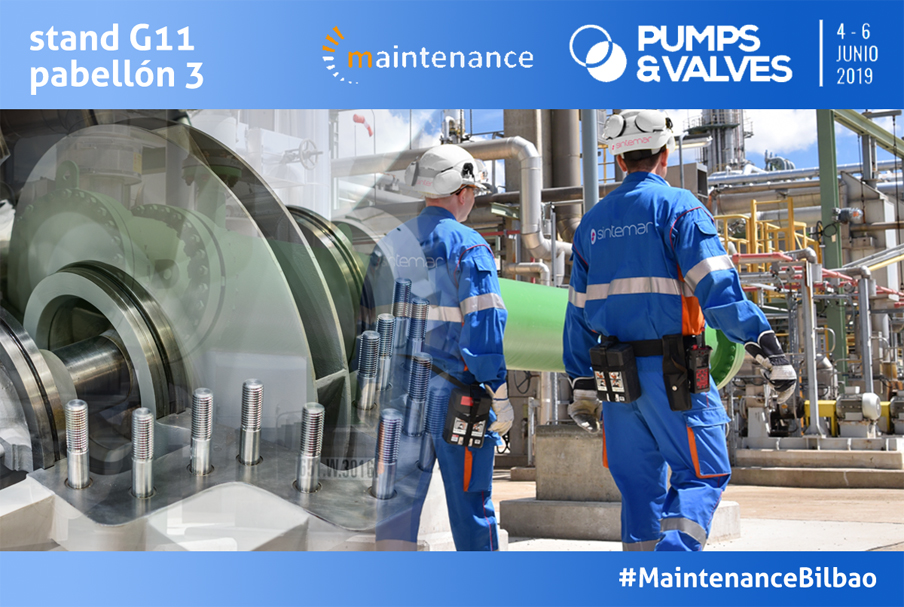 At the next MAINTENANCE trade fair, SINTEMAR will present both its services and the team of specialists, whose experience and know-how have gained the trust of BHGE. We look forward to meeting you at our stand (G11/ Pavillion 3) where we will be happy to give you more information.
Visit us at the MAINTENANCE/PUMPS & VALVES fair at the BEC on June 4-6.