SINTEMAR will participate in the Sinaval exhibition to demonstrate a new, patented system called TIDALWRAP which will protect marine piles and structures from corrosion. It comprises a screw fitted assembly securing a protective jacket to the pile, sealing it against humidity and oxygen. The structure remains completely enclosed within a jacket of polimeric poliolefin which is resistant to UV degredation. The system is designed to withstand extreme conditions of the open seas and protects the structures from impact by violent waves and floating objects.
Compared with other systems of protection such as cathodic and epoxy resins, TIDALWRAP will protect structures above and below the waterline, especially within the area most subject to damage, the tidal rangem which is where the deterioration is likely to be five times higher than the rest of the structure.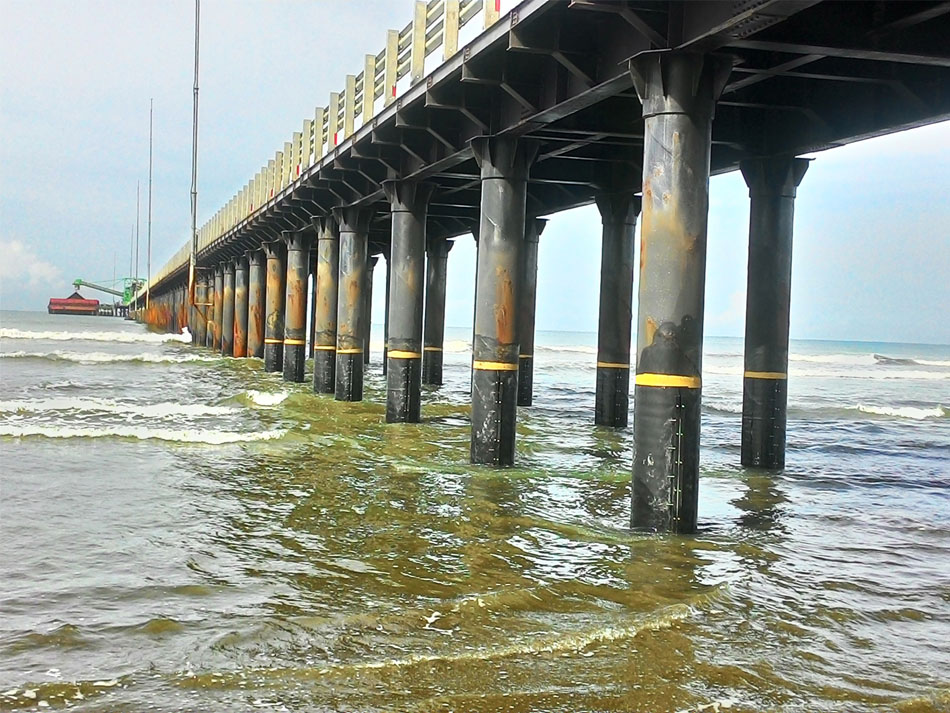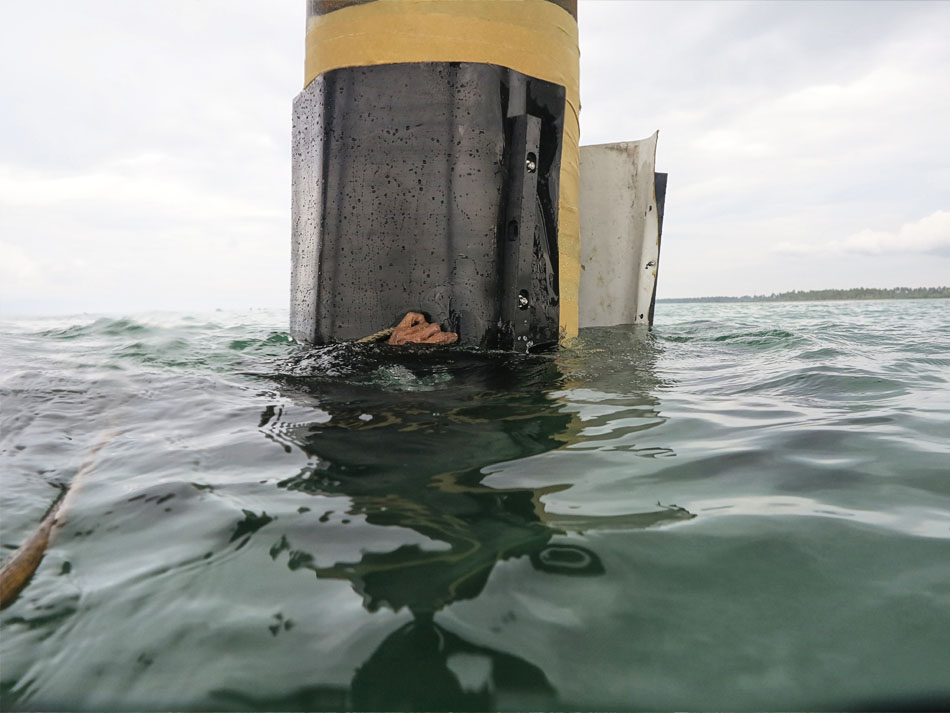 Installation of the screw-secured protecting jackets Petro Liner.